Coverage Types
Manufactured Housing Insurance - request quote
Mobile Home Insurance - request quote
Modular Housing Insurance - request quote
General Information regarding ADU (accessory dwelling unit) and prefab ADUs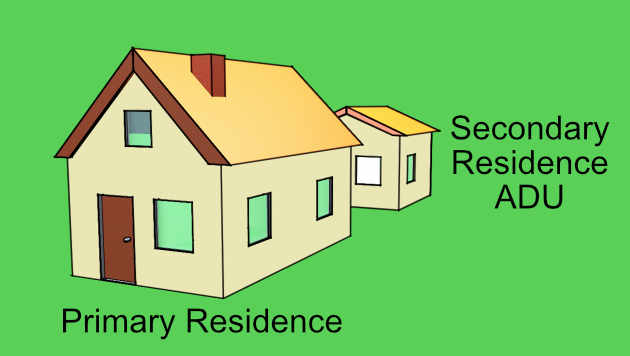 ADUs are often called "Granny Flats", "Tiny Houses" or "Backyard Cottages" due to their smaller size than the main home on the property. They can be legally installed/constructed and will increase the value of the homeowner's property. They can not be sold separately or as a subdivision of the primary property. Insurance for ADUs are covered under similar policies as other Manufactured Home Insurance or Modular Home Insurance policies.
ADU / Granny Flats Insurance - Insurance for ADUs that are manufactured off-site are covered by our policies. request quote
ADUs can be installed or built within residentially zoned neighborhoods. A call to your local city planning department to confirm that allowance of accessory dwelling units in your city is suggested
ADUs can be built "in place"/site built using traditional construction. Additionally Prefab ADUs can be used offering the following benefits:
Prefab ADUs are a convenient way to acquire an ADU.
Installation of a Prefab ADU only takes a few days or less.
Prefab ADUs are built off-site to high standards using specialized tooling to keep everything dimensionally accurate.
Prefab ADUs are built to withstand the rigors of shipping from the factory to your location.
Ideal Mfg Homes has the experience to assure your Accessory Dwelling Unit is set-up correctly and with the least inconvenience to you and your neighbors.
UPDATE 1/1/2020 - California Legislative Changes
---
When looking to buy Manufactured Housing Insurance, you should trust a company that specifically focuses on Manufactured Homes, Modular Homes and Mobile Homes. Please request a quote so we can show you we offer the cheapest mobile home insurance possible.

Buying home insurance is more than just finding cheap home owners insurance. Let our trained professionals show you how cheap mobile home insurance can still be high quality home insurance. When it comes time to place a claim you need to be sure that you are covered and your claim is handled efficiently and accurately.