Information about Manufactured Housing Insurance Services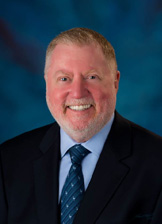 PLEASE COMPARE

NO BROKER FEES

LOW COMPETITIVE RATES

IMMEDIATE QUOTES

BEST CLAIM SERVICE
Manufactured Housing Insurance Services (MHIS) is operated by Barry Cole, a 40-year veteran of California's manufactured home marketplace. In 1999, Barry received CMHI's "Jack E. Wells Memorial Award" for distinguished service to the manufactured home industry and was inducted into the RV/MH Hall of Fame class of 2014. As a licensed insurance agent, Barry and his staff understand your insurance needs.
Why Manufactured Housing Insurance Services?
MHIS deals exclusively with manufactured housing insurance. By focusing on manufactured homes, we have a better understanding of the industry and a greater sense of your needs.
Reputable
Specialists - Unlike other insurance services, MHIS deals exclusively with manufactured homes.

Top Rated - We've partnered with American Modern Insurance Group and American Bankers Insurance Company (Both rated A or better by A.M. Best)
Excellent Claim Service - A countrywide network of claim adjusters, all specialty trained to handle claims quickly and fairly.
Responsive
Fastest Service Around - Our experienced, friendly staff provides instant quotes, binders and policies, and we fax everything you need immediately.
Satisfied Customers - We offer reasonable, competitive rates and our fast, personalized service makes for happy customers.
Reliable
There When You Need Us - We have extended hours Monday-Friday. Although we don't have official weekend hours, you're likely to find us answering phone calls then, too.
Comprehensive Coverage - All of our policies provide comprehensive (not named-peril) coverage.
Policies with Personal Service - We analyze your insurance needs and recommend any optional coverages we feel you should have.
>